about syndicated technologies
Matt's Promise
Matt believes in applying the Golden Rule in his business interactions: he treats his customers as he would like to be treated. That means meeting or exceeding project expectations, delivering results early or on schedule, and doing it on or below budget.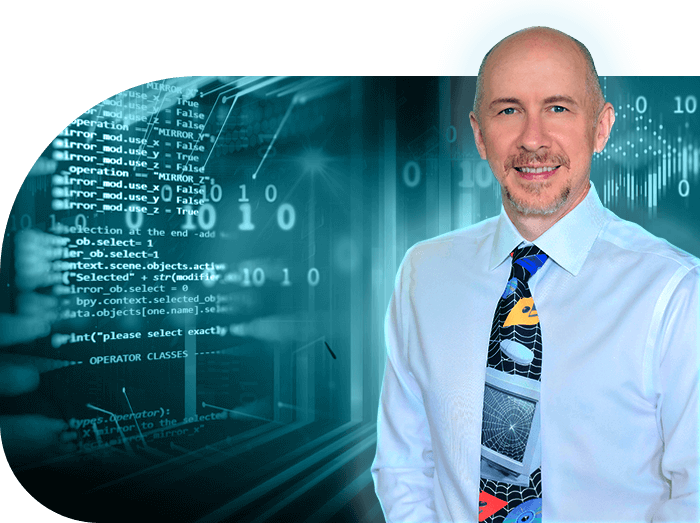 Our people are the difference.
Every team member hired shares Matt's values and work ethic, ensuring that his customers will be happy collaborating with Syndicated Technologies.  He hires people who feel that their work at the company isn't just a job, it's a labor of love. At the end of the day, Syndicate doesn't just deliver a service, they work on customer projects they enjoy and are proud of. It's no surprise many clients have become friends and business partners over the years.
We don't offer boring, generic, cookie-cutter solutions to your business needs. Our passion drives our work, which helps us deliver fresh and creative approaches to your projects.  Once you become a Syndicate client, you're part of our family. Your outcomes matter to us. Personally. Always.
I always love hearing from our clients. Whether it's a question, a concern, or just to say hello, drop me a note at president@syndtech.com. I promise that at Syndicate you can expect a great product and excellent customer service, every day, every time.
Matthew A. Haas, President
about Syndicated Technologies